2020 has been one of the most unpredictable years of recent human history impacting everyone in life and work. Not only we have seen the global pandemic, but we have also been dealing with the economic crisis, new health regulations, travel bans, changing psychology of the world and much more. Within all this upheaval smart businesses are striving to survive, shifting focus. Knowing nothing will be the same as before, we looked at the key changing trends in 2020 that will help shape attitudes about the new workspace in the short term.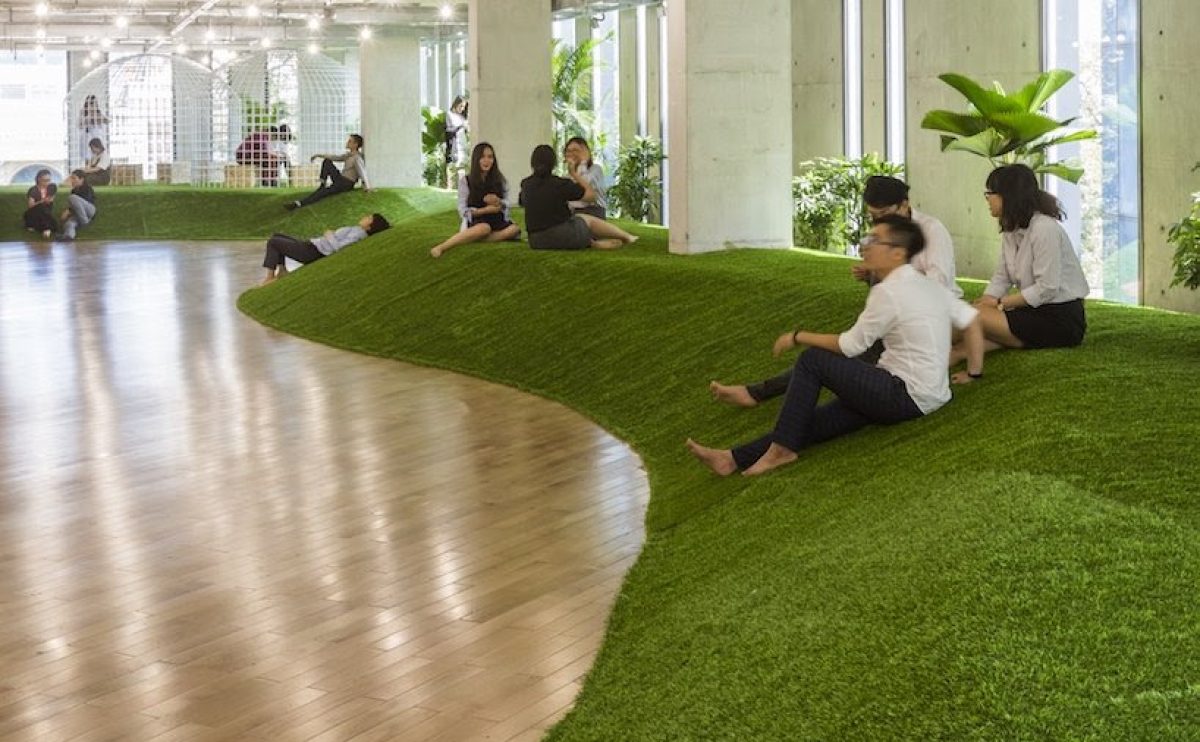 OUTDOOR CONNECTIVITY
Bringing outdoors indoors can transform and uplift employee culture, their physical and emotional well-being. Biophilic design is a concept that creates connectivity between building environments and nature. In a short period of time and on limited budgets we believe workplaces can introduce elements of nature into offices, initially though the use of natural colours, textures and forms we'd naturally associate with outdoors. While this creates a placebo effect, in longer-term, using living plants & greenery will increase oxygen. Employees will be a lot more conscious of the air quality they breathe indoors, especially after COVID-19, noting air pollution indoors is five times greater than outdoor pollution. Next step could be creating agile pop-up spaces in nature for uplifting solutions.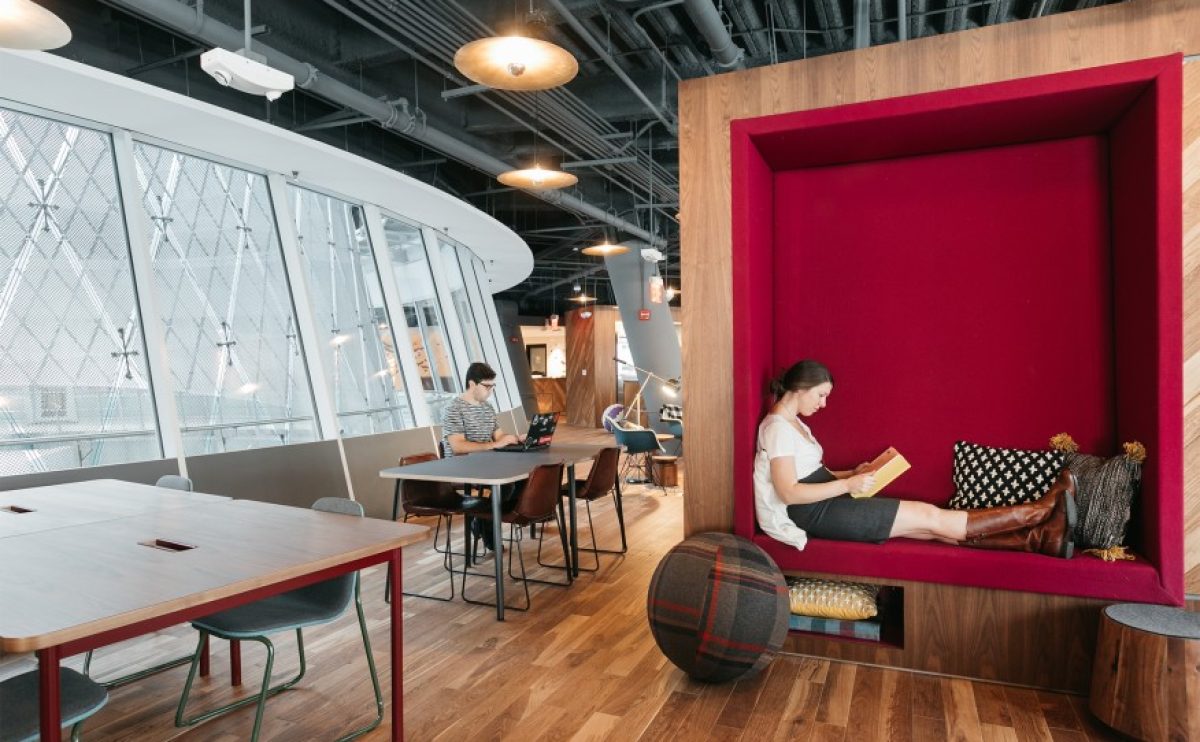 PERSONAL SPACE
Space, distance and solitude, as well as being social with others, will be the new values.  Shared & social office spaces have become more than a trend over the last couple of years. While this trend was booming, we were faced with social-distancing limits. Post Covid-19 we need to protect our own personal spaces and companies need to resolve this issue before inviting their employees back to the office. Space, distance and solitude as well as being social with others will be the new values. Companies need to create more space per person while not locking their employees in cubicles again. Modular acoustic reducing dividers can be used to create privacy & emotional security. In order to obtain that balance between solitude and interactive space, there need to be bigger desking areas and sanctuary spaces replacing old permanent office desks and meeting rooms. There will be less emphasis on focus tasks that can be performed at home.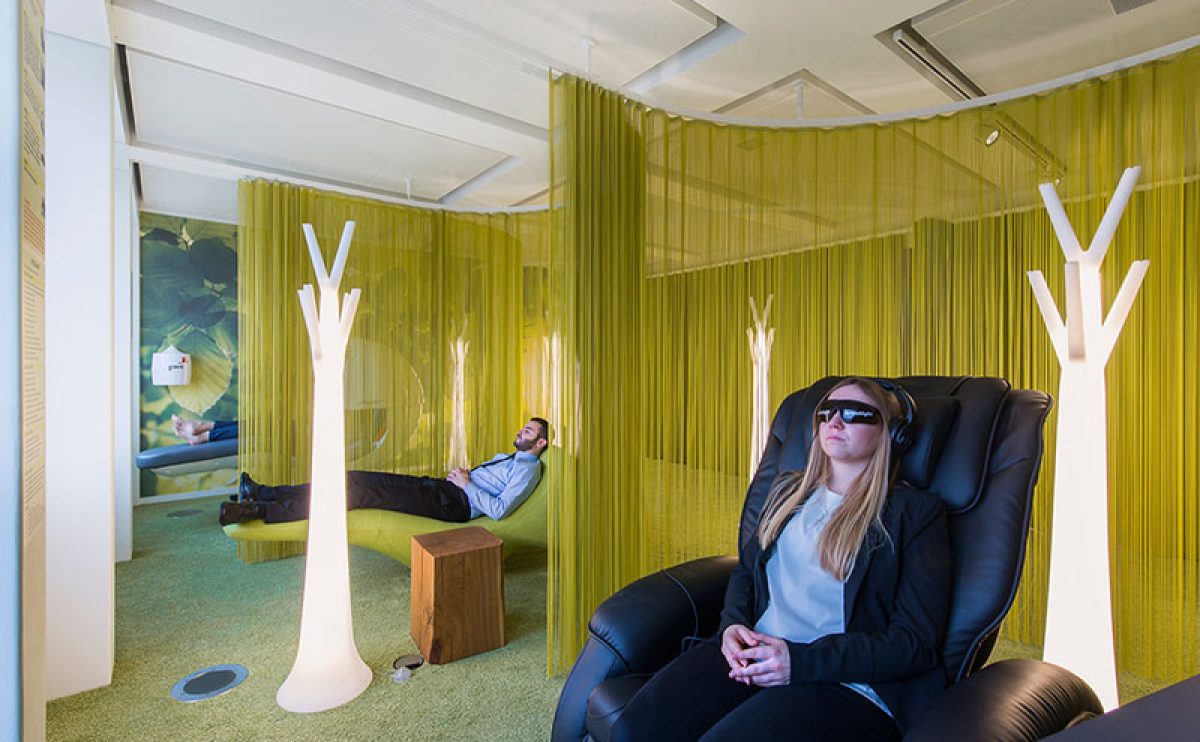 WELL-WORK
Companies are legally bound to consider holistic employee well-being (physical, emotional & mental) Intuitive design, wellness architecture and use of sustainable materials are essential to our future well-being at work. COVID-19 reminded companies of the importance of wellness architecture – wellness spaces & therapy rooms in the workspace where employees can benefit, relax and recharge. Healthcare, yoga classes, therapy sessions etc., along with sustainability, will soon be a compulsory part of the company offers as well as sustainability. Use of natural& recycled materials in the workspace and education of the company employees in being more sustainable in their behaviour will be the measure for companies on their 'better for the world' approach.