In a world of immediacy, when everybody wants everything now, TIME is the new currency of experience.
Our world has never been more technologically-enabled or connected than it is now: the ubiquitous smartphone, the rise of Assistance, Virtual Reality, AI driverless cars – it's an exciting time.
But ironically, with new technology that's designed to save us time and give us what we need now, we've never been busier or more demanding. We're constantly distracted by emails, messaging, social media, unlimited music, unlimited entertainment, online shopping 24/7 – the list goes on.
In a world of immediacy and preoccupation, when our attention is constantly being provoked, stretched and challenged, TIME is the new currency of experience. People are obsessed about either not having enough of time or having too much time – and needing to fill it. 
For the consumers of today, "time" is now considered more valuable than "money".
This is the reason why we started designing experiences for our clients that are not just commercially focussed, sustainable and beautiful, but also 'TIME' conscious.
We dug a little deeper into our past to find out why time is considerably more valuable than ever before.
* Historically, goods or products were the number one asset everybody wanted. Owning the latest and best product was what drove the economy. Consumerism was at an all-time high and the third industrial revolution, also known as the digital revolution, rapidly emerged.
* Moving into the 1990s, the growth of service-based industries meant the exchange of services became just as, if not more, in demand as sought-after products. In fact, the services industry was the driving force behind job growth during the 1990s, and many product-based companies were transforming into "Business Solutions" companies like IBM.
* In the 2000s, consumers were obsessed about Return on Investment: every company measured their dollar return on headcount, on resources, on media billings, on efficiencies. What could a dollar buy and how could you get more?
Today, while ROI is obviously still important, what's coming to the foreground is a new measurement against a disappearing resource: TIME. Today, time is scarcer than money. Time is one of our most valuable commodities because you can never get it back once it's gone.  The everyday person will pay MORE to buy back their time. For example, with the rise of shared-economy services such as Uber, Deliveroo and AirTasker, people today are willing to shell out more dollars to give them more time to do the things they value.
Because we are now live in a society of instant gratification, where waiting 10 minutes for an Uber is considered a long time, time has become a more precious commodity than money.
Today, consumers and businesses all measure their days by Return On Time Invested. From consumers getting impatient when waiting in a long queue at a supermarket when they would prefer to self-serve, to businesses paying a higher premium to get the same job done faster; from the Twitters and the Facebooks overcommitting to time engaged to the Googles and Amazons prioritising faster turnarounds, ROTI makes the world go round.
The brands, companies and technologies that deliver best on Return On Time Invested (whether that's to spend time or save time) will be the ones that survive and thrive.
Let's take retail for example….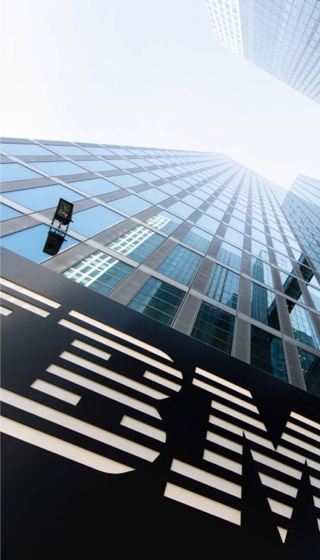 In the last 10 years, many established brick & mortar stores of iconic international retail brands have closed doors. In 2019, well before the impact of COVID-19, Gap, Tesla, Victoria's Secret, JC Penny and Abercrombie & Fitch all chose to close stores.  According to CoresightResearch, there were 4,810 store closures in the US in the first 3 months of 2019.  Adding to this noise, Amazon (after buying Wholefoods) announced plans to shut all its pop-up shops across its biggest market.
From a consumer perspective, why would anyone waste time in-store browsing for something they can't find, when they can jump online, and using text or visual search, find exactly what they want within minutes and have it sent to their door, sometimes by that afternoon!
What's interesting about brands like Amazon is they're replacing traditional brick and mortar concepts with frictionless concepts instead, such as Amazon Go or Amazon Echo, putting a real investment towards a shift in Return On Time Invested.
The brands, companies and technologies that deliver best on Return On Time Invested will be the ones that survive. The ones that thrive.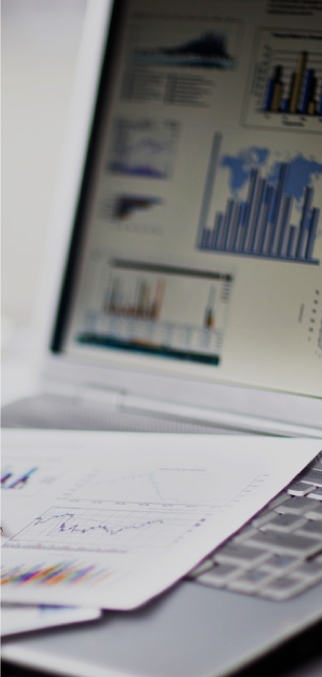 Take Apple for example – a brand that has made it a joy of maximising Return On Time Invested for their consumers, consistently, across all their retail environments.
Apple Stores are the most profitable retail outlets in the world.
At Apple, they pride themselves on using a subtle psychological approach to induce "ownership experience" in their customers. When a customer visits the Apple store, the goal is to encourage them to stay as long as possible, to take as long as they want to play with the laptops and phones, to behave as if the products are already theirs.  For example, all laptop screens must be tilted at the same angle before the store opens as it gets the customer to adjust the screen to suit their own height. That's a small detail that really elevates a consumer's experience and elevates their Return On Time Invested.
Today, consumers demand frictionless experiences that are seamless and easy. They don't see the world as offline or online – they just do – and neither should a brand. It's about creating omnichannel strategies that build on the fundamentals of the human experience with empowering design, service or technology; possibly all three.
We believe this is the dominant and clearest challenge and opportunity facing modern brands of today.
By "empowering design, service and technology", this could mean incorporating always-on AI into your customer service team; it could mean arming your sales team with individual Square payment swipes on smartphones, rather than locking them behind a physical counter; it could mean adding seating in a waiting area with accessible recharge points for devices.
We design the time your customers have with you.