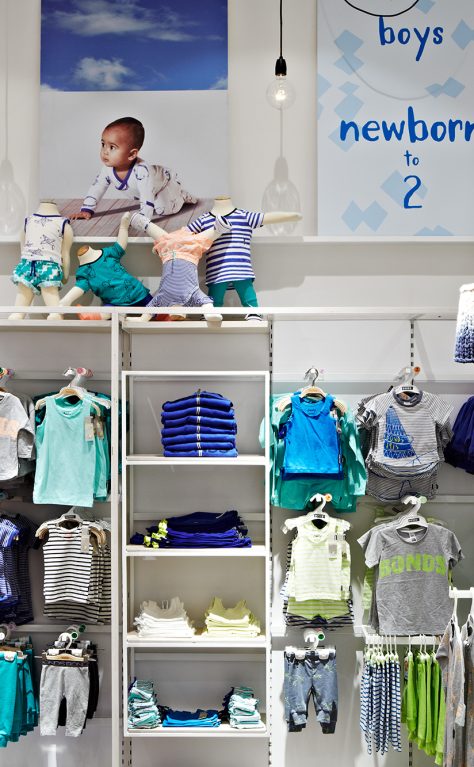 #Insights #News #Spaces

BONDS
Optimistic, genuine, inclusive and free-spirited. This description formed part of the design brief for new stores in the national Bonds retail rollout program for Pacific Brands by Design Clarity.
The Bonds retail presence is evolving with brand new stand-alone retail stores in key locations. There's an honesty and purity in the current design, realised with a new and refined, pared back materials palette after a detailed design review process at each new site.