Design Clarity offer innovative interior design solutions across the hospitality and leisure sectors.
We work with start-up restaurateurs and big brand rollouts for people who value great design. A good restaurant has to please the owners, staff, and customers, and a great restaurant will do all of this and get tonnes of publicity!
Our restaurant designs offer intimate and flexible spaces with a changing ambiance to suit the time of day or night.
We work with restaurateurs, retail centres, landlords and leasing agents, hotel groups, bar owners and café managers – from established brands to entrepreneurial start-ups and roll-outs – with people who place value on great design. For our hospitality clients, we create compelling spaces to heighten the customer experience and drive footfall. With the influx of social media our designs need to be not only functional but 'instagrammable' too.
Brand specialists
We immerse ourselves in your brand and work with you to develop a design DNA that underpins your physical and digital retail strategy.
We do everything from name & logo generation to brand collateral applications for menus, way-finding strategies, signage, packaging design and digital communications.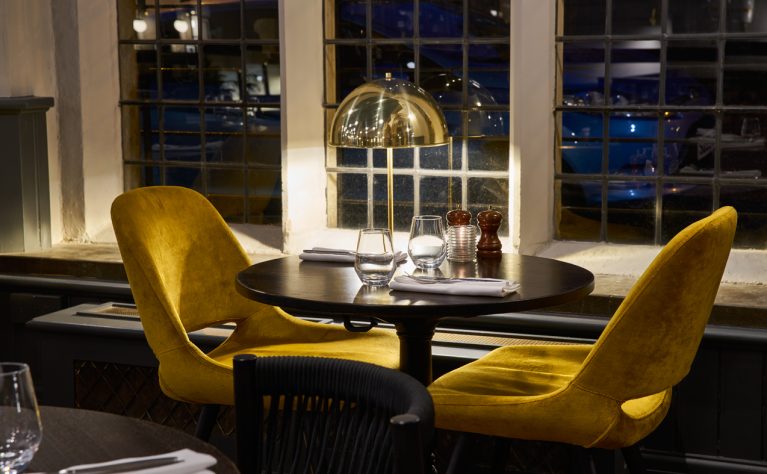 Future-proof designs for sharing
We combine strategy and cutting-edge creative flair to help you achieve powerful transformations. Imagine seamless service flow, zero wasted space and strategic layout for maximum productivity, atmosphere and advocacy. We want people to enjoy their experience and share with others for future return visits.
Buildability and cost savings
We work closely with our contractors to ensure your intended vision exceeds expectations. We always explore practical cost effective solutions and will work on value-engineering options to match the project budget. Implementation and quality control during all project stages is an outcome of constant communication.
explore our gallery
Our projects are tailored to meet the needs of the people who use them.
We design quality spaces and experiences that fit your physical and digital brand strategy.

Kristina's design expertise has earned Design Clarity a reputation in the retail and hospitality sectors as a creative design consultancy with global appeal.

Nicholas M

Director
MAF Properties

Design Clarity are a highly professional and agile architectural design firm. I highly recommend their services.

David S

Manager Commercial Operations
LC Council for The Canopy

Your handiwork...thank you so much. Brilliant! We love it. We absolutely love it!

Steve M

Director
Abarbistro

Tell us about your project here
we'd love to hear from you