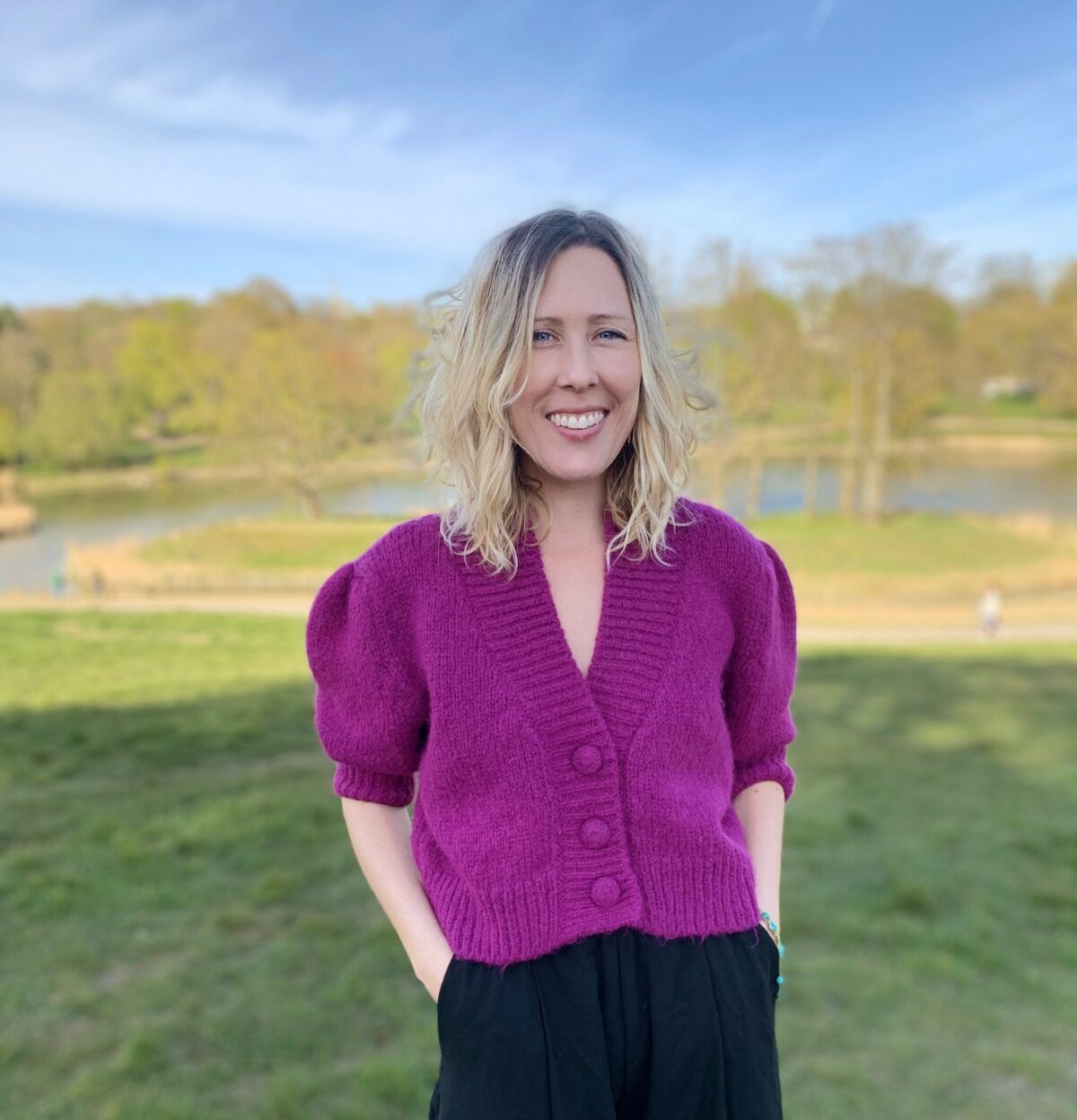 Interview with our UK Design Director 2021
Late last year in the midst of UK lockdown we celebrated a milestone – 10 years at Design Clarity for our Design Director, Danielle Lloyd.
As a local Sydneysider and enthusiastic retail designer, Danielle joined our Sydney office back in 2010. Always keen to combine design and travel, Danielle studied both design and international studies, living abroad as a student in Genoa, Italy. Danielle now resides in London.
We caught up with her to pick her brain and ask the big questions!
Having worked in the UK and Australia, where do you feel is the most innovative for ground-breaking new design ideas?
I believe that both countries are innovative in their own ways, however, they are so different and I believe the ideas developed are a result of a number of varying factors, including history, culture, geographical influences, climate and environmental awareness. The UK has a more European focused way of thinking due to its proximity and historical ties, and has a huge melting pot of cultures which leads to really inspiring ideas.
In comparison, Australia, even though influenced by Asia and the Americas, I think has developed its' own unique design identity over time and being a relatively isolated, it might be more susceptible to change and new, innovative ways of thinking.
Where you draw your design inspiration from?
I've definitely been inspired by my travels over the years and living in such vibrant and diverse cities. However, I am also constantly getting inspired every day by what's happening internationally in the industry.
How do you start your ideation process?
The very first steps involve a series of interactive workshops with the client/s allowing us to gain an insight into their brand, market, and the specific project brief including budget and timescales.
The information gathered from these workshops is key in enabling us to set the initial project parameters and assists us in formulating the 'big idea' that drives the design from concept through to completion.
What do you find most challenging when starting a new project?
It varies from project to project, however it can sometimes be difficult to narrow down ideas as often the ideation process leads to many creative routes!
Do you have any tips for balancing sustainability initiatives with budget
concerns?
The key is to think long term and plan for the future. It's easy to look at inexpensive products and materials and make design decisions based on up-front costs, however they often are of a lesser quality and have devastating impacts on the environment. Investing in sustainable solutions is a win-win, not only are most products and materials longer-lasting, leading to long term savings for the client, they will minimise the impact to the environment which is extremely important given the current impacts of climate change.
Also – where possible, re-use + repurpose items….Why create more waste when there are so many great products + materials out there!
What are your favourite places to visit in London?
To enjoy the outdoors; Hampstead Heath, Richmond, anything along the canal or Thames; For foodie experiences, emerging art and design: Hackney Borough + Bermondsey
Do you have a standout foodie experience you can share?
A kaiseki-ryōri dinner in a traditional restaurant in Kyoto, Japan was pretty amazing.
Where would be your ultimate dream holiday destination?
I've already ticked quite a few off the list, and everyone knows how much I adore Greece…however due to my love for animals and interest in unique ecosystems I'd have to say that Central Africa, the Galapagos Islands and Sri Lanka are up there!
What are you most passionate about?
Problem solving to deliver unique spaces that carefully balance functionality and aesthetics.
What's the biggest change you've seen in retail design over your career?
The emergence of digital platforms and online shopping has lead to a shift from product-focused store design to a service orientated design with an emphasis over creating the full  immersive in-store retail experience.
What advice would you give to young designers?
Travel often and immerse yourself in diverse and inspirational environments. Challenge yourself constantly and don't be afraid to take risks and make mistakes as they are often the best way of learning! Also, It's great to be inspired by other designers, but don't compare yourself to them, as it's important to be true to yourself and develop your own creative language.
Thanks for your time, Danielle!